The team at Olivera Construction is one of the keys to our success. Our experienced staff assist our clients through the entire building process using our proprietary software to track the status of client selections, in addition to our web-based project management system for communication throughout the project. Our team is well-trained and works every day to provide our clients a great experience in designing and building.
Our staff come from varied backgrounds with many years of experience in construction, engineering, project coordination, purchasing, estimating, customer service and accounting.  Olivera Construction has a dedicated and consistent sub-contractor base, and we are proud to say they have worked with us for many years. Olivera Construction believes that our staff and our dedicated, long-term relationships with sub-contractors and suppliers is "The Team" that delivers a great client experience.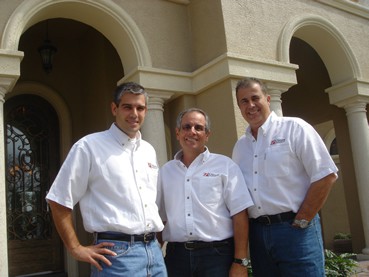 Phillip L. Olivera
Phillip L. Olivera graduated from Georgia Tech with a degree in Civil Engineering and received his master's degree in Environmental Engineering from the University of Texas. He maintains a Professional Engineering license, and was named Outstanding Civil Engineer of the Year in 1995. Before joining Olivera, he was a project engineer for Chastain-Skillman Inc.
Phil J. Olivera
Phil J. Olivera graduated from the University of Miami in 1964 with a degree in Mechanical Engineering and received his Professional Engineering license in 1968. Before starting in the home construction business, Phil was a project engineer for Davy McKee. He has lived in Lakeland since 1965.
Alex R. Stangl
Alex R. Stangl graduated from Purdue University with a degree in Electrical Engineering. He started his career at Shell Oil Company before moving back to Florida to work for Florida Tile Industries. Alex held various positions at Florida Tile including project engineer, plant manager and vice president of operations over manufacturing and logistics before joining Olivera Construction.